How it Works
Ability to access data on ANY DEVICES ANYWHERE WITH OR WITHOUT INTERNET.
Sign Up for your free account
SIGN UP NOW
No Credit Card Required
Create Event Or Leads Group
Lead Capture
Lead Research
Lead Action
Statistics/Reports
Step 1 - Create Event Or Leads Group
Lead generation refers to the capturing of business prospects or contacts interest toward purchasing products or services. These sales leads are captured through various sources, including campaigns, exhibitions, tradeshows, referrals, phone calls and branding. User can Create and track Leads by Event Or Lead Group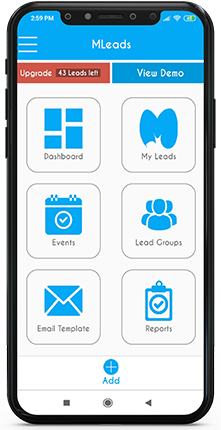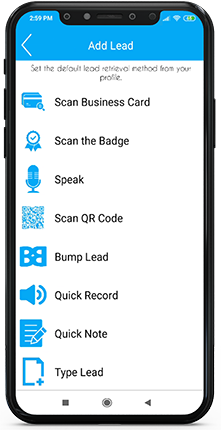 Step 2 - Lead Capture
Quick capture and organize leads by events or Groups using any lead retrieval methods
➤ Scan Business Card

➤ Scan the Badge

➤ Speak Lead

➤ Scan QR Code

➤ Bump Lead

➤ Quick Record

➤ Quick Note

➤ Type Lead
Step 3 - Lead Research
MLeads provide unique and powerful Lead Research feature. User can search information about the Leads on.
➤ Linked-In

➤ Website

➤ Maps

➤ Google Search

➤ Facebook

➤ Twitter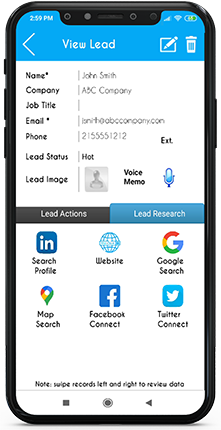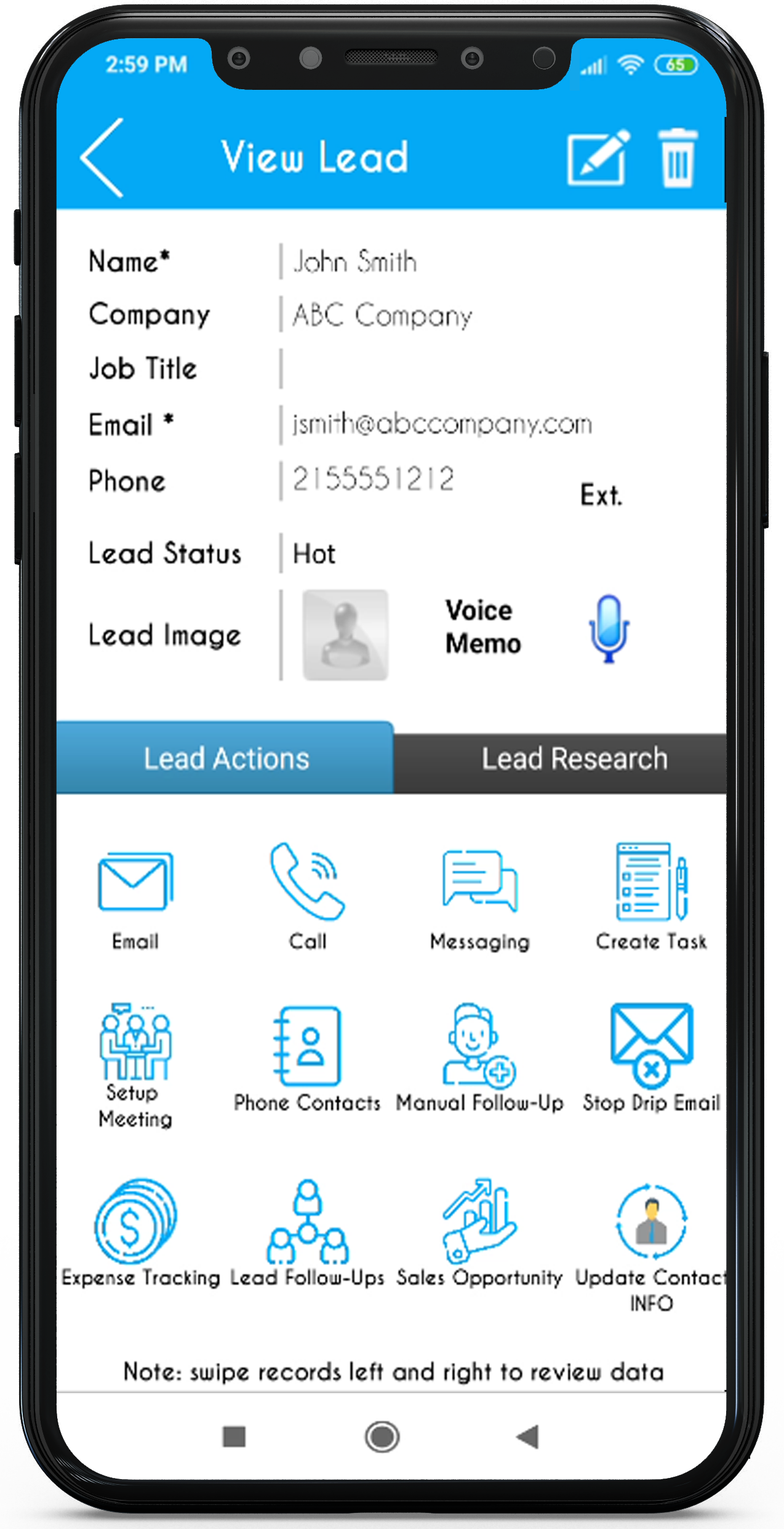 Step 4 - Lead Follow up Actions
Instant bulk personalized email follow-ups using predefined email message templates in seconds, set drip email schedule, tasks and meetings and more.
Step 5 - Statistical reports and team management
➤ Run statistical reports

➤ Increase ROI

➤ ROO

➤ Visibility into productivity across team

➤ Pipeline and statistical reports at your fingertips